Recordings
---
Our philosophy is to make complex music sounds not complicated but musical. We came together with the goal in mind to compose, arrange and produce music we think you will enjoy whether you are a fellow music nerd or a music fan alike.
Big thanks to our mixing engineer Leon Merkel who was patient enough to fulfil all of our wishes and to KUG Studio for letting us record and experiment with our ideas.
We hope this music brings you the same energy and joy that we had recording it and putting it together!Max Glanz – Saxophones
Andreas Erd – Guitar
Thomas Quendler – Keys
Jakob Gönitzer – Bass
Gabor Bedö – DrumsRecorded by Leon Merkel at KUG Studio
Mixed by Leon Merkel
Mastered by Martin Scheer
Artwork by Tiago TobiasPowered by SKEYou can purchase the album via our bandcamp website.
About
---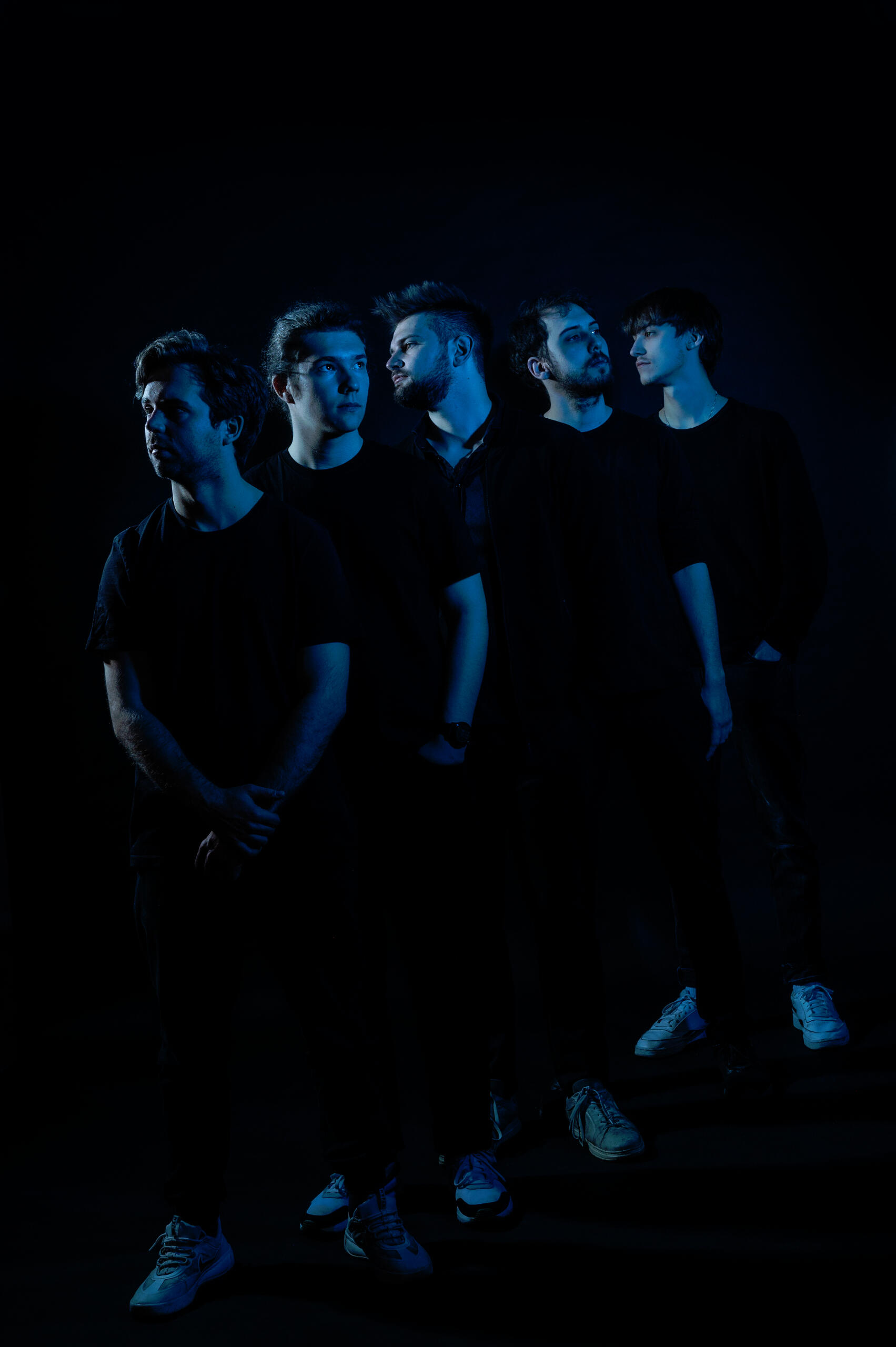 Origina1Nerd's music is best described as Progressive Jazz. The implementation of various rhythmic concepts combined with different vivid sounds on every instrument define the music composed and arranged by all band members. In contrast to the complexity of their music on paper Origina1Nerd manages to develop a flow in their compositions. For this reason each song sounds way easier than it actually is and still retains a certain kind of energy only possible because of those sophisticated rhthmic and acoustic elements.Origina1Nerds debut album "Unknown Error" was released in May 2022 and is available on every major streaming platform as well as on CD.
Pictures
---
---
All of the pictures were taken in September 2021 by band members and Nina Radeschnig during the reharsing and recording process of our new album "Unknown Error" at KUG Studio in Graz.
Live
---
17.11.21
Graz, Graslerei 19:30 (Austria) -
postponed to 2022
19.02.2022
Szeged, Petőfi-telep Community Center 19:00 (Hungary)
04.05.2022
Graz, Gmota 20:00 (Austria)
07.05.2022
Landeck, Altes Kino 20:00 (Austria)
08.05.2022
Linz, Smaragd 21:00 (Austria)
14.05.2022
Graz, Tubes 20:00 (Austria)
15.05.2022
Szeged, Wine Festival 20:00 (Hungary)
18.06.2022
Innsbruck, Talstation 20:00 (Austria)
postponed to fall 2022
28.07.2022
Vienna, Loop (Austria)
29.07.2022
Prambachkirchen, Jazz im Hof (Austria)
30.07.2022
Wolfsberg, Stadtmacher (Austria)
31.07.2022
Grof Melin, Zagreb (Croatia)
Contact
---
Please contact us via email or our social media accounts.contact@origina1nerd.com